March 14, 2019 2:56 pm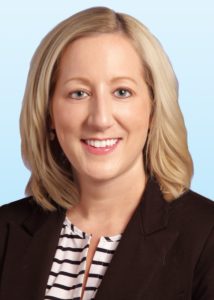 As a Vice President with Colliers St. Louis, Anne serves local, national and international clients focusing on tenant representation, landlord representation and account management. Anne works on global accounts, managing multiple transactions for her clients, as well as with local industrial owners and users, advising her clients through every step of the real estate process to ensure their success. Anne focuses her efforts on providing seamless services, driving deals forward with attention to detail and diligent communication. Her experience ranges from location identification, negotiations and documentation to overall project coordination on leases, acquisitions and dispositions.
Anne earned her Master of Business Administration for Saint Louis University and her bachelor's degree from Texas Christian University in Fort Worth, Texas.
Prior to joining Colliers, Anne was an Associate Director of Corporate Services with Gateway Commercial, an affiliate of Cushman & Wakefield in St. Louis. She began her commercial real estate career at Cassidy Turley (formerly Colliers Turley Martin Tucker). As a Senior Associate, Anne was responsible for market research, site selection, lease negotiations, lease abstracting and construction management.
In addition to her industry involvement with the St. Louis Association of Realtors – Commercial Division, Commercial Real Estate Women (CREW) and Urban Land Institute (ULI), Anne is a member of the Visitation Academy Alumnae Association. She also sits on the Advisory Board for Kids Rock Cancer in St. Louis and is currently Chair of their Young Professional Board. She currently is a "Big" for Big Brothers, Big Sisters of Eastern Missouri as well as Co-Chair of their Young Professionals Leadership Council. Anne is also the founder and Co-Chair of the Gateway to Hope Trivia Night.