WHO WE ASSIST: RECIPIENT STORIES

These women faced cancer and completed treatment stronger than ever before.

Scroll to read more about the inspiring women we have supported.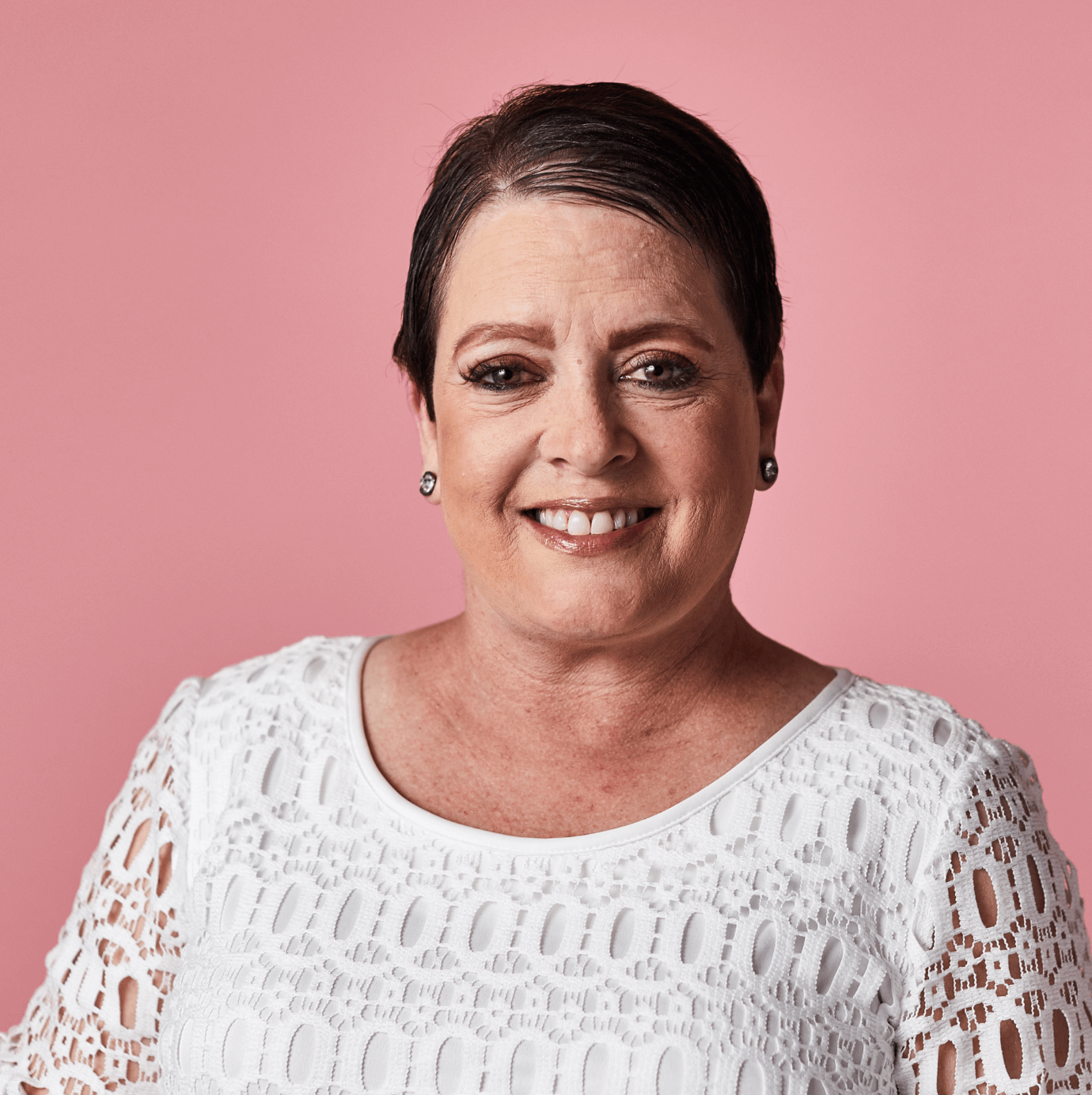 Stacy
"I didn't want cancer to define me. And it hasn't."
Stacy was diagnosed with breast cancer in March 2018, just one month after her father passed away from cancer. Only four months after she began chemotherapy, her mother was also diagnosed with breast cancer. Overwhelmed with these circumstances and with bills adding up, a friend referred her to Gateway to Hope. She was struggling to make her vehicle and car insurance payments, which was creating enormous stress and keeping her from focusing on healing. Gateway to Hope was able to provide financial assistance to cover these expenses, ensuring she had the means to get to and from treatment and avoid debt in the process. "I was overwhelmed by the generosity as soon as I walked in," Stacy recalls. Today, Stacy and her mom are both cancer-free, and are proud to share their story in hopes that others may benefit from knowing that there are resources available – and you are not alone in this journey.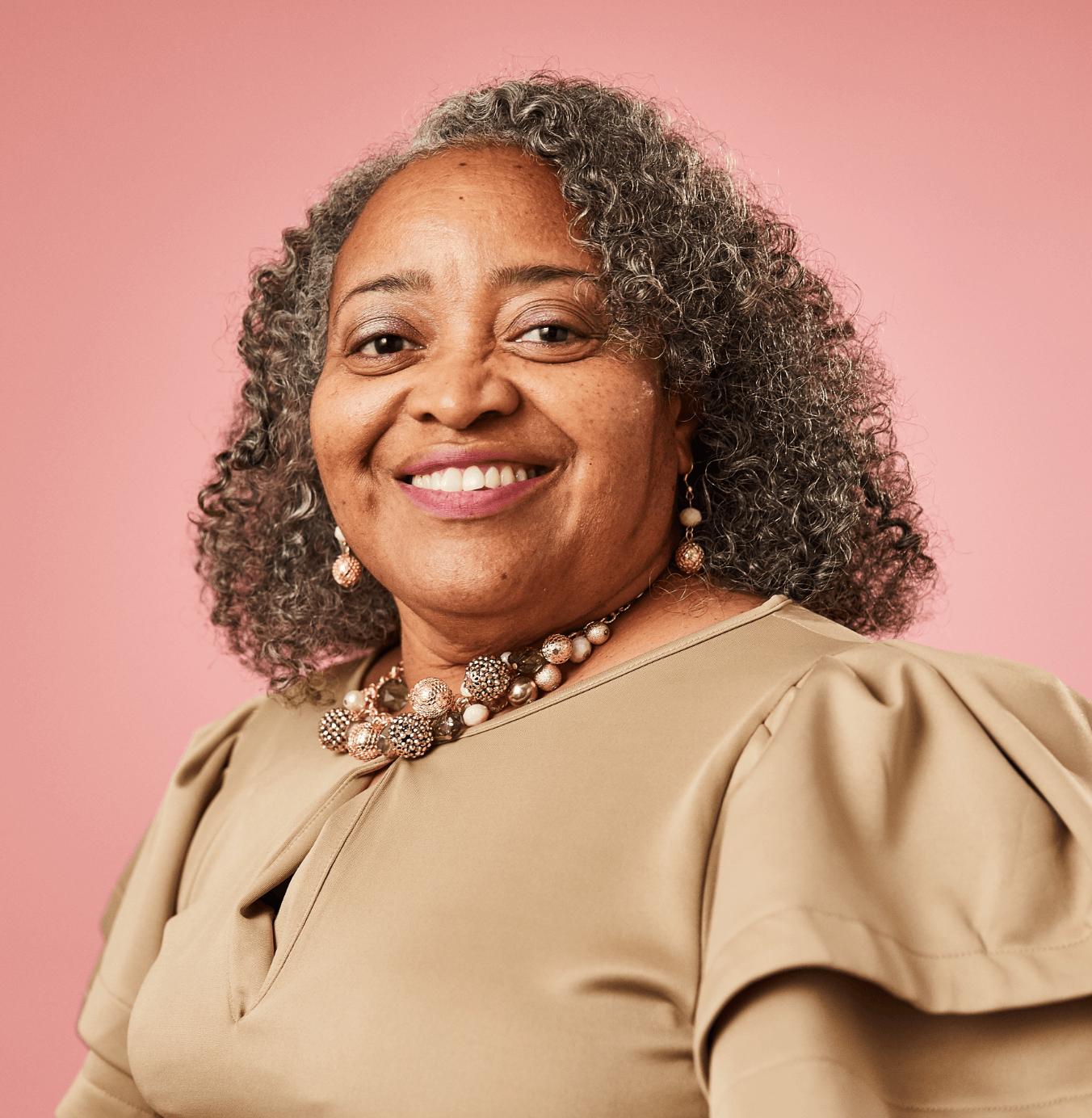 Minette
"Gateway to Hope has become an extension of my family. They were there to cry with me and celebrate with me when I rang the bell."
Minette was diagnosed with stage III cancer in both breasts at age 55. This single mother had to leave her job because she was too weak to work, but needed to maintain her insurance in order to afford her care. Gateway to Hope provided financial assistance for nearly two years – helping her maintain her insurance and access treatment. Eight surgeries and countless treatments later, Minette is an Overcomer. Back at work and living a life full of hope, Minette is an advocate for all cancer patients – helping them navigate their journey, just like Gateway to Hope did for her.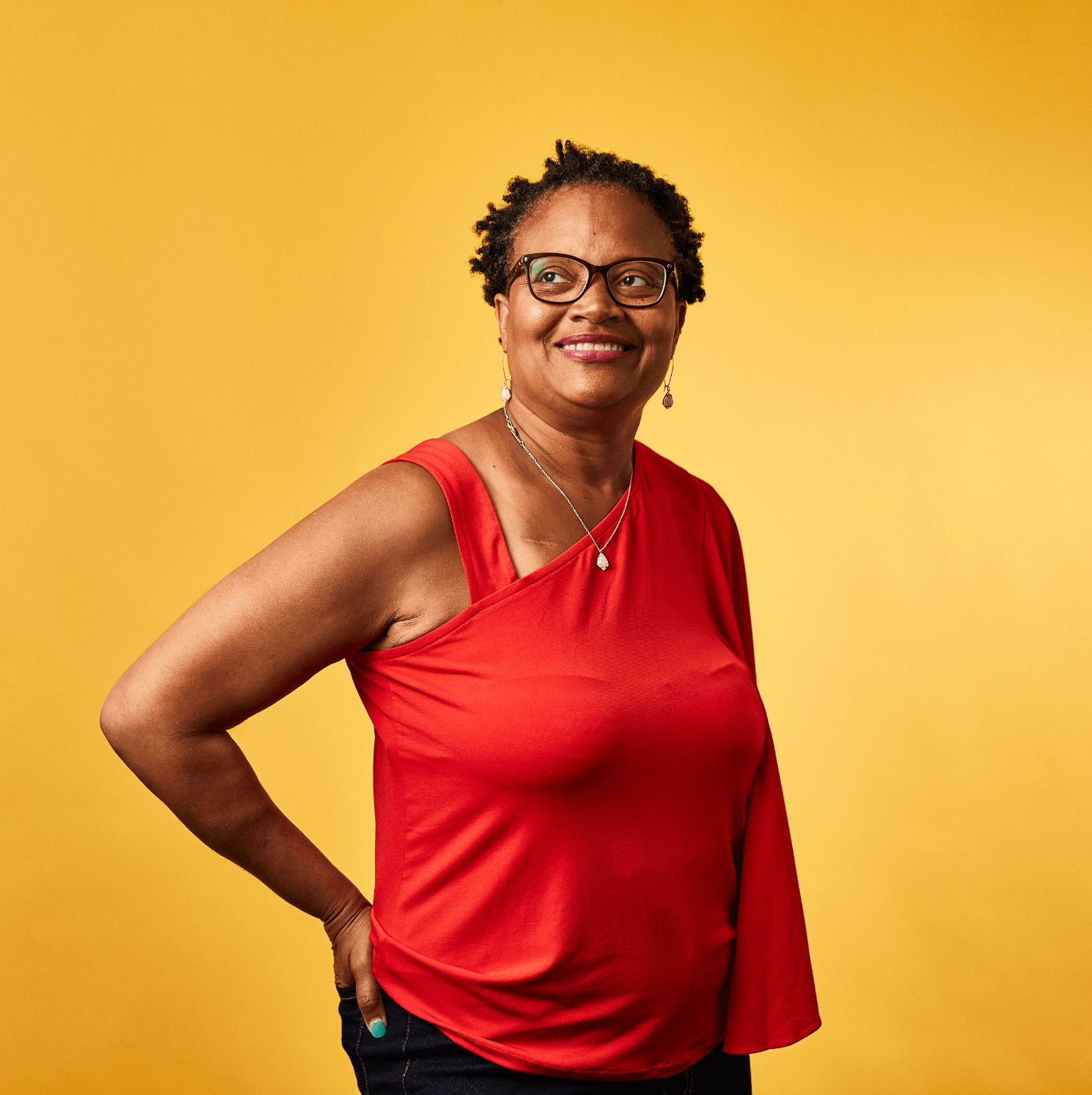 Melissa
"Sometimes you feel that you are going through this journey alone – so it's nice to be able to have others to talk to."
Melissa, single mother of two, received devastating news just four days after being laid off from her job. The fear of all the unknowns from her breast cancer diagnosis brought her to Gateway to Hope, "a life saver" that ensured she wouldn't lose her Cobra insurance and had the financial support to make it through her journey. Now Melissa feels even stronger. "I'm a survivor!"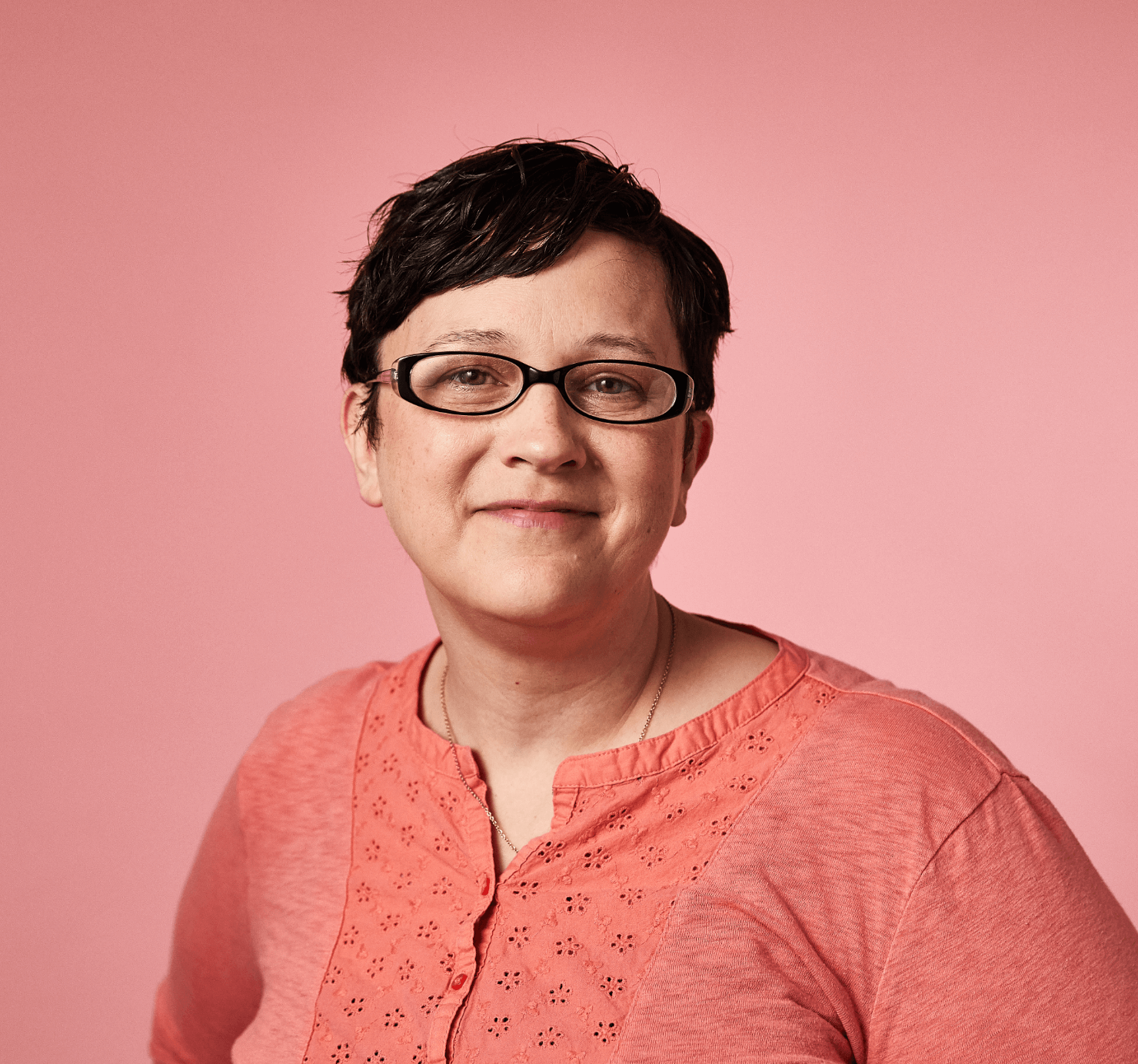 Marci
"Gateway to Hope allowed me to be myself. They were supportive when things were difficult. When you have a loss of income, when you have an enormous amount of medical bills – things like that make such a difference."
Marci, a mother of 3 young girls, was diagnosed at age 39. Her biggest fear and concern was for her children – she wanted her girls to live a normal life, but she also knew that her treatment was going to impact everyone. She suffered a loss of income because of inability to work, and their family needed financial assistance in order to afford basic necessities and her treatment. Gateway to Hope provided that assistance, and also provided connections to many resources to support her family while she went through treatment. She wanted her girls to remember this journey as a time when their mother fought hard in the face of adversity, and won. Today, Marci is cancer free and back to work – and her girls enthusiastically remind her that she is strong, resilient, and thriving after cancer.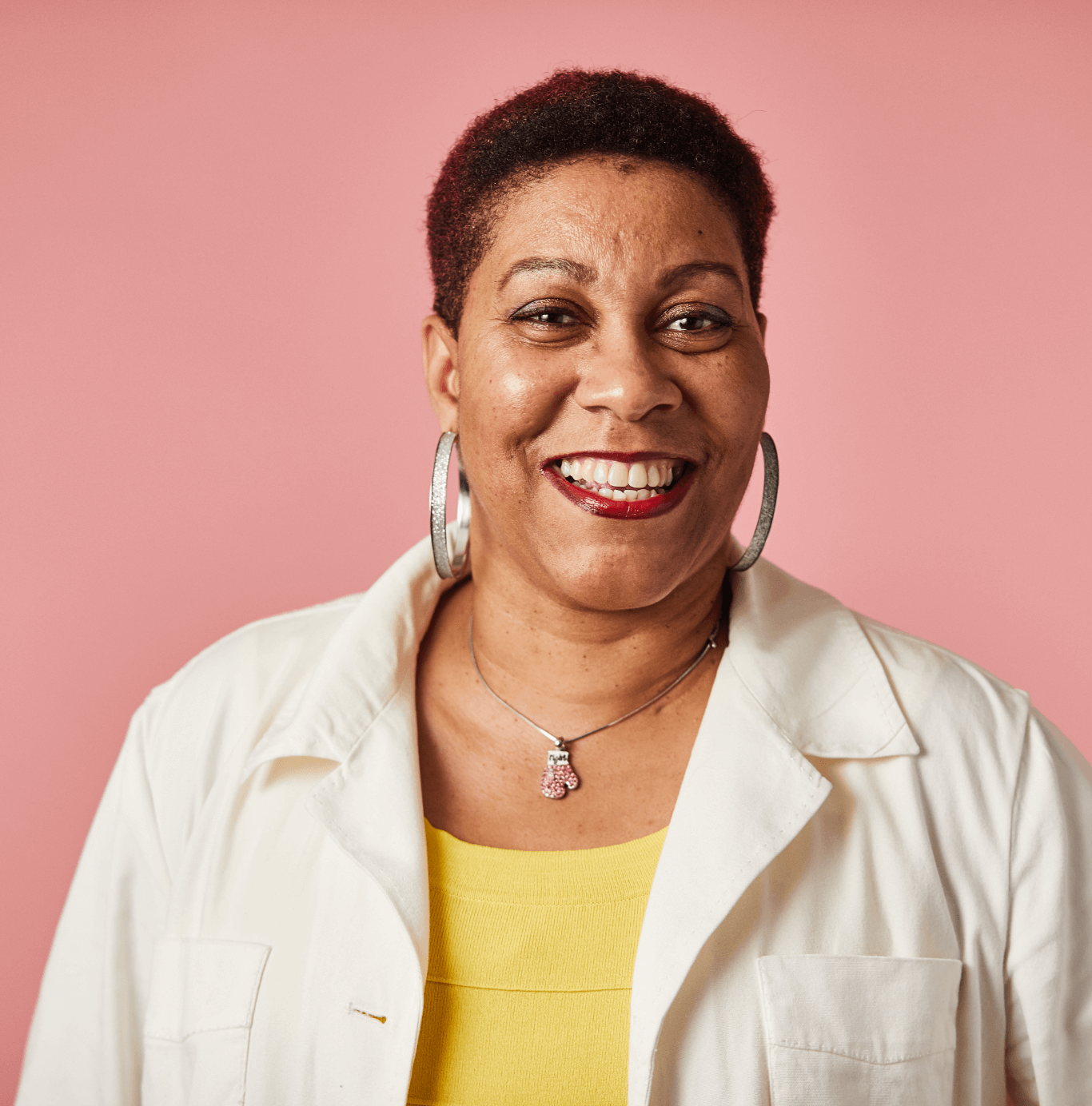 Karen
Her first words were, 'Karen, you're going to be ok.' She kept her word. "Worried about surgery, getting well, on top of your finances – Gateway to Hope took that worry, stress and burden off of me."
Karen was diagnosed with Stage I Breast Cancer in March of 2018, while she was still grieving the loss of her sister to breast cancer. Karen elected to have both breasts removed to be followed by four months of chemotherapy. She was scared. The treatment was one thing. Paying her bills while undergoing that treatment was another. Life could not be put on hold for her cancer. "Thanks to Gateway to Hope, I didn't need to go into surgery worrying how I was going to keep the lights on in my house." Gateway to Hope eased her financial burden through assistance with her mortgage, utilities and health insurance premiums. In addition to Gateway to Hope, Karen's children were by her side all throughout treatment. She credits them as being a main source of strength during her treatment, and is a proud new grandmother. She says that cancer changed her life, and she doesn't take any single day for granted. And, she's thankful for the opportunity to share her story with others – so that they can see that they are empowered to boldly face this journey.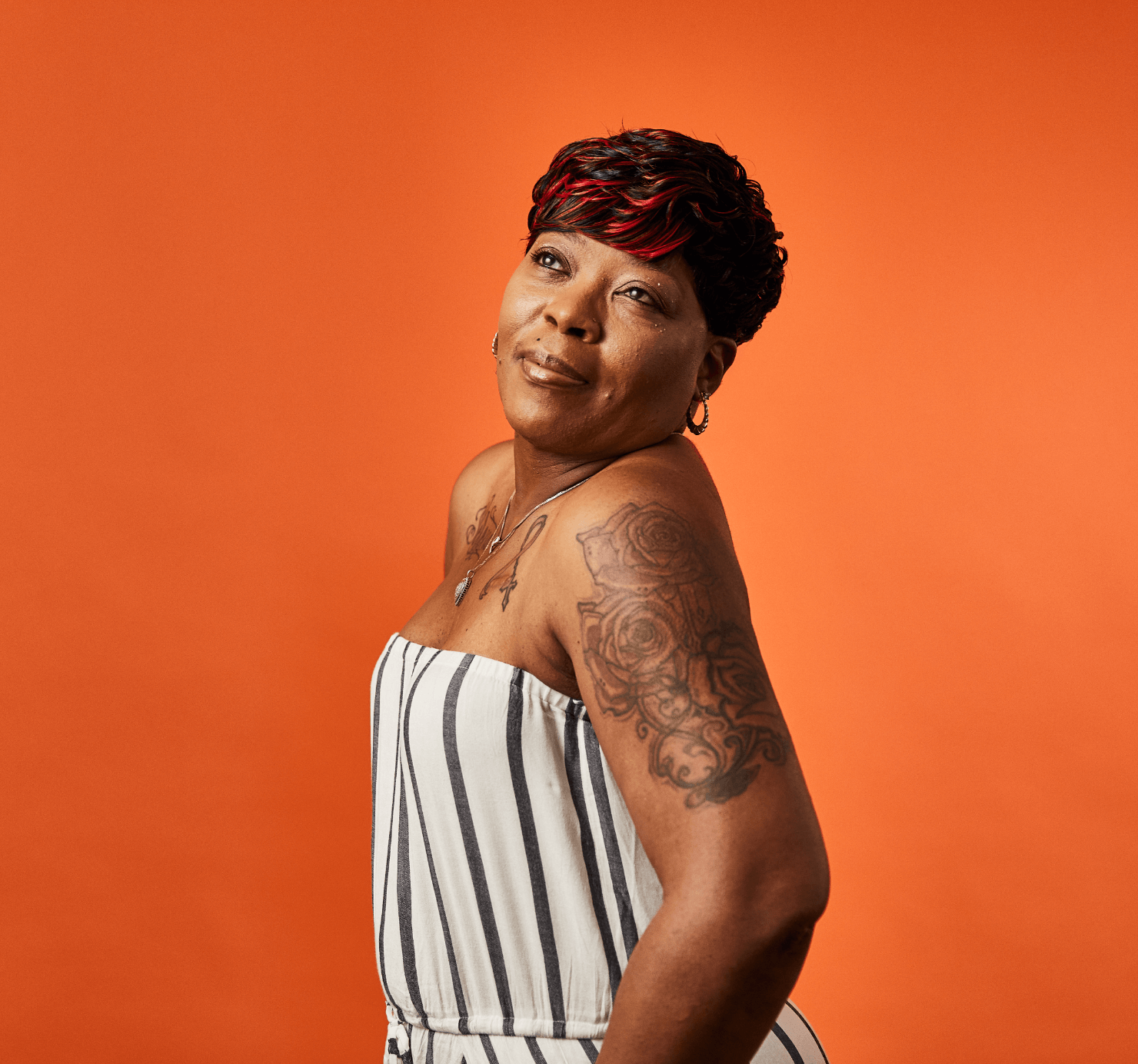 Selean
"You keep fighting and moving forward"
Selean was diagnosed with stage III breast cancer at 47. This mother of two endured months of chemotherapy, a bilateral mastectomy, radiation and reconstruction. Experiencing reduced hours at work because of treatment, Selean turned to Gateway to Hope to assist with living expenses and maintaining her health insurance coverage for over 12 months. Beyond the financial assistance, Selean was grateful for the conversations and "HOPE" she gained throughout her journey.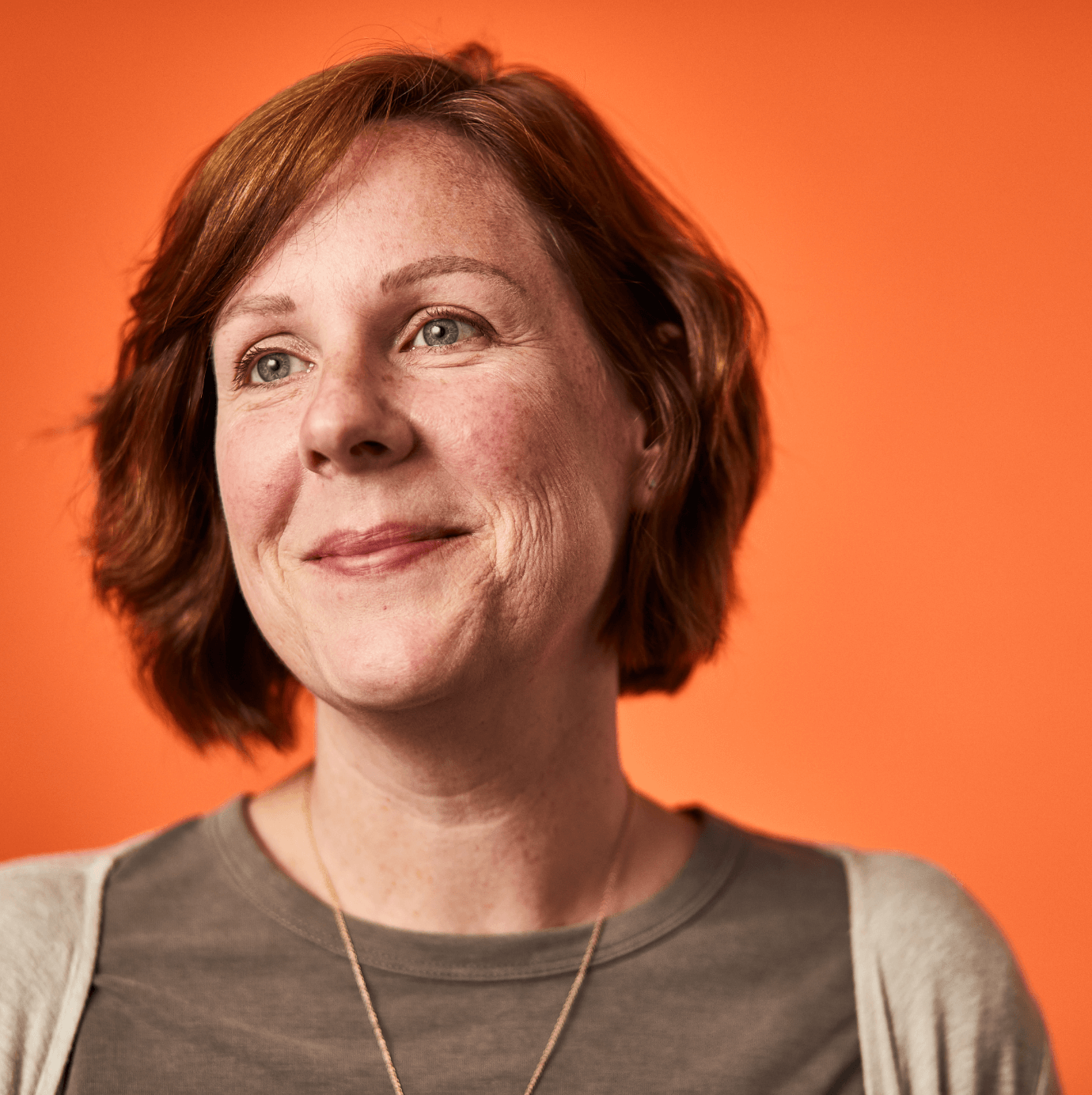 Heather
"Shock and disbelief. I was diagnosed after my first mammogram when I turned 40."
Heather started chemotherapy just one week after receiving her diagnosis. This single mother of two would go through a year of breast cancer treatment. Her top concerns were her ability to work and making sure her children's lives weren't interrupted by her diagnosis. Heather did miss some work because of her treatment, but because of the financial support from Gateway to Hope, "It let me focus on what was happening and taking care of myself instead of worrying about being past due on my bills."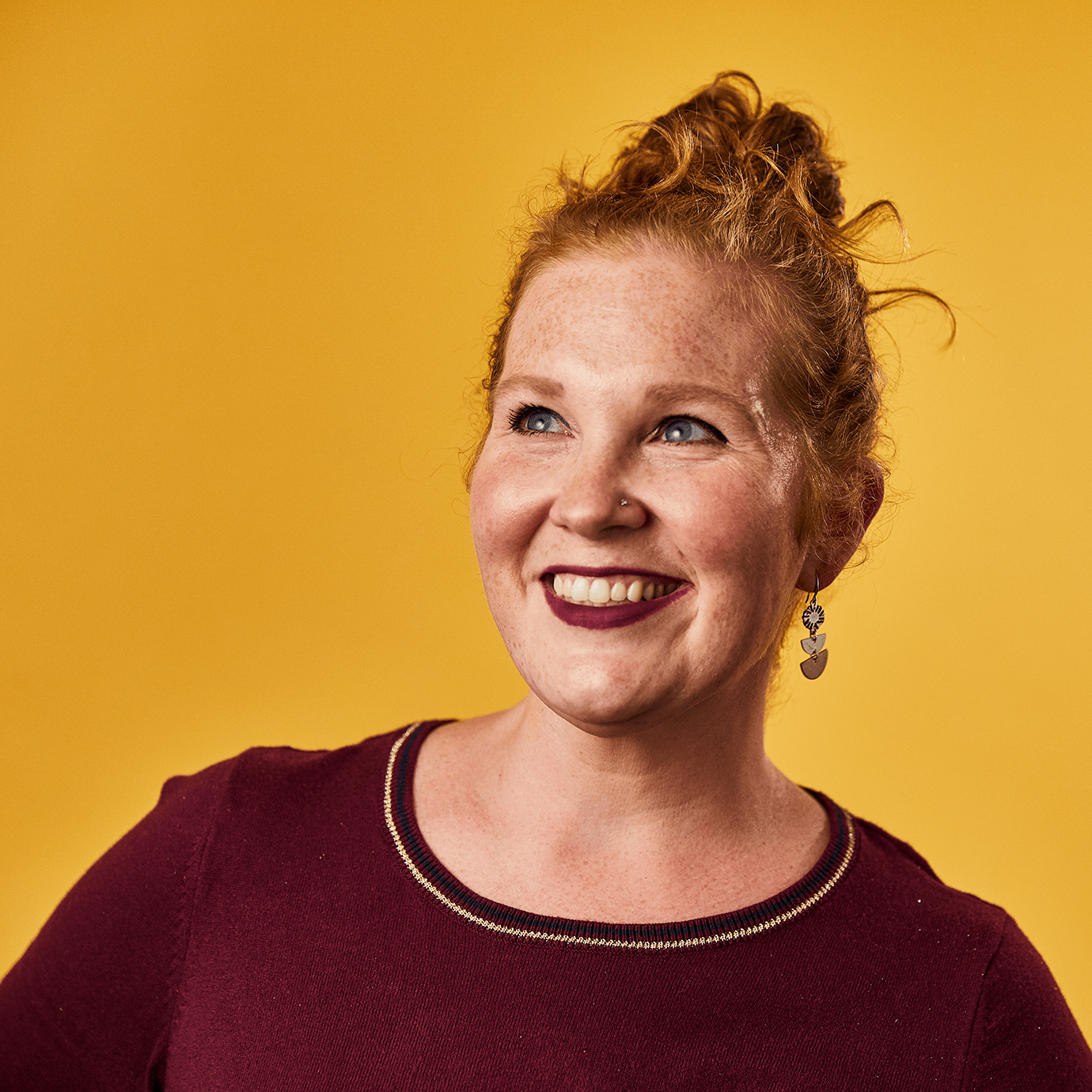 Melissa
"Cancer threatened to steal my joy. However, my faith, family, friends, and support of Gateway to Hope kept me smiling!"
Diagnosed in 2016, Melissa remembers her first chemotherapy treatment was the same day as her daughter's first day of first grade. It was important for her to create stability for her two kids. After her initial appointment with Gateway to Hope, she thought the assistance was "too good to be true." Knowing her family would not "face catastrophic financial ruin was a huge mental stress relief," Melissa recalls. The assistance truly allowed her to focus on healing.​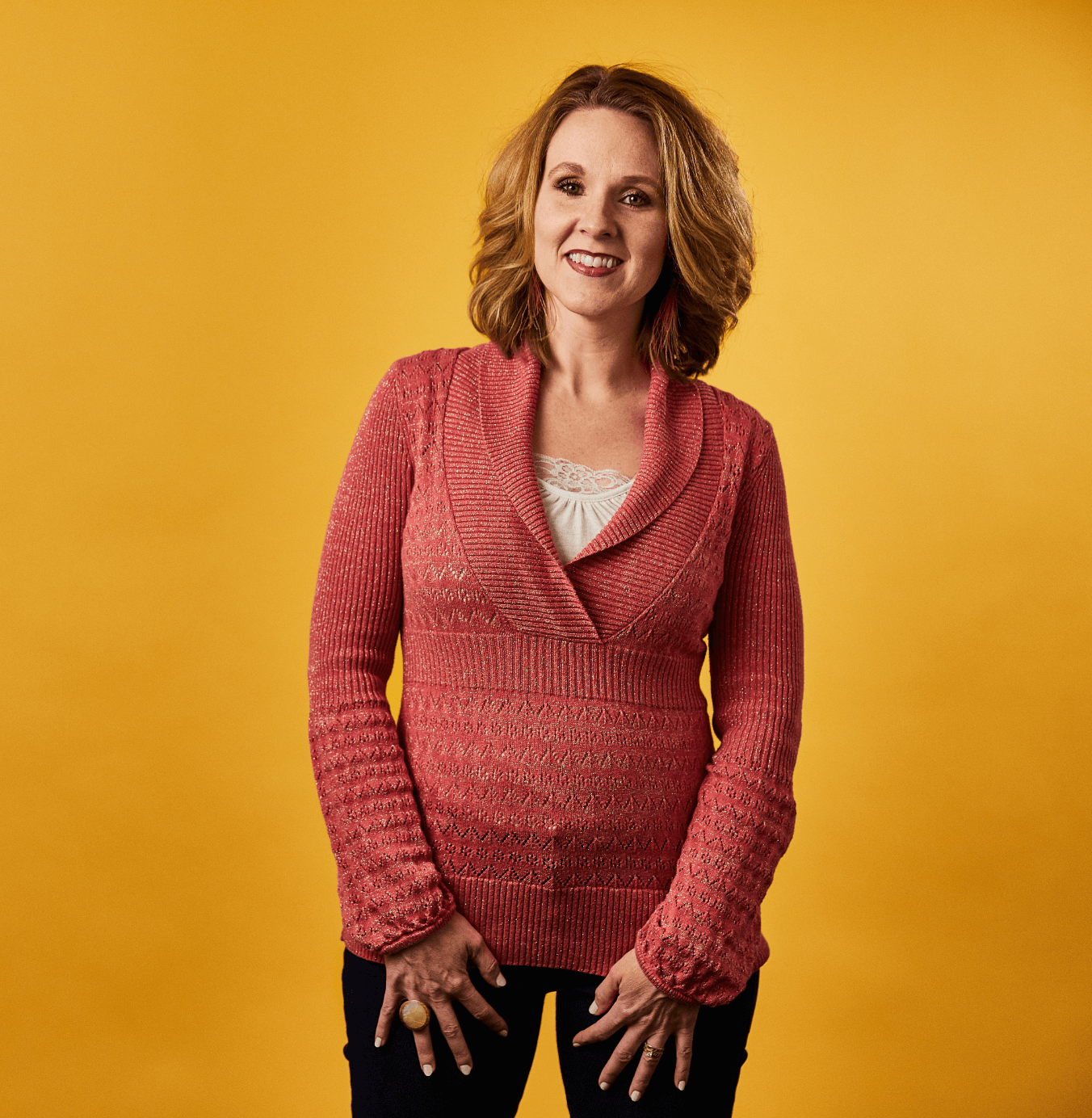 Lauren
"So many beautiful people, those we know well and many we may never meet, were helping carry the burden – a sacrifice of enormous proportion for everyone involved. What quiet strength and essential support they offered in this season of upheaval."
It began with a self-exam for Lauren. She would quickly realize what a full-time job her breast cancer treatment would be. On top of home-schooling her two young children, her calendar quickly filled with countless appointments. "Your world is flipped upside down," Lauren remembers. "Gateway to Hope was such a steady gift during a very dark and unpredictable time," says Lauren. "It was so important to us to be able to keep some fun and normal aspects of life to keep our spirits up, when life was in such an upheaval."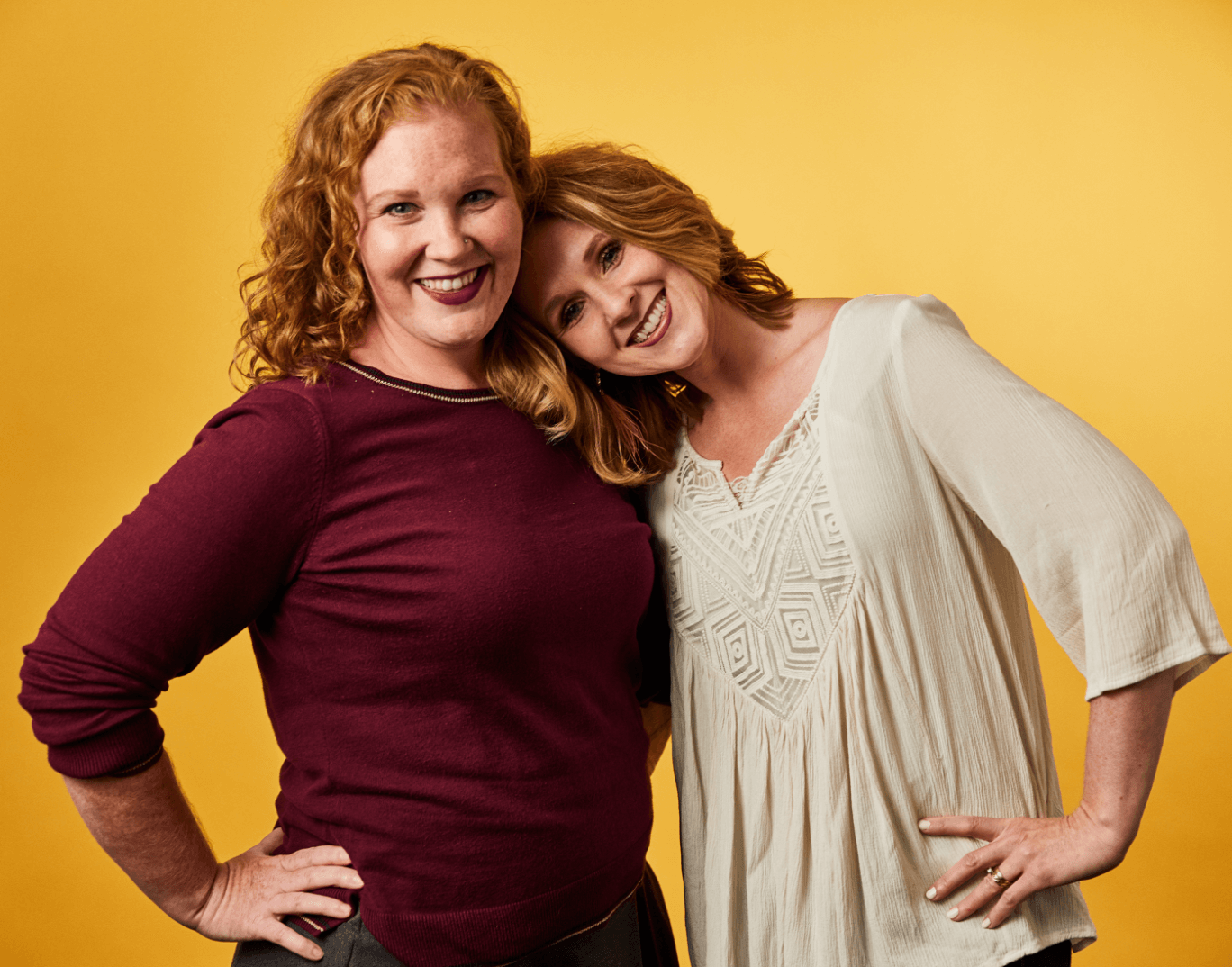 Lauren & Melissa
"We are broken down but not defeated, we were badly beaten but not destroyed. We are fighters, survivors, brave princess warriors who have the battle scars to prove the dark roads we've walked."
Lauren and Melissa, young mothers and good friends, were diagnosed with breast cancer within months of each other. Through it all, they had each other. As Lauren describes, they provided each other with a "deeper compassion and understanding" as "someone who gets it." Lauren even learned about Gateway to Hope from Melissa, another source of support linking these women on their breast cancer journeys.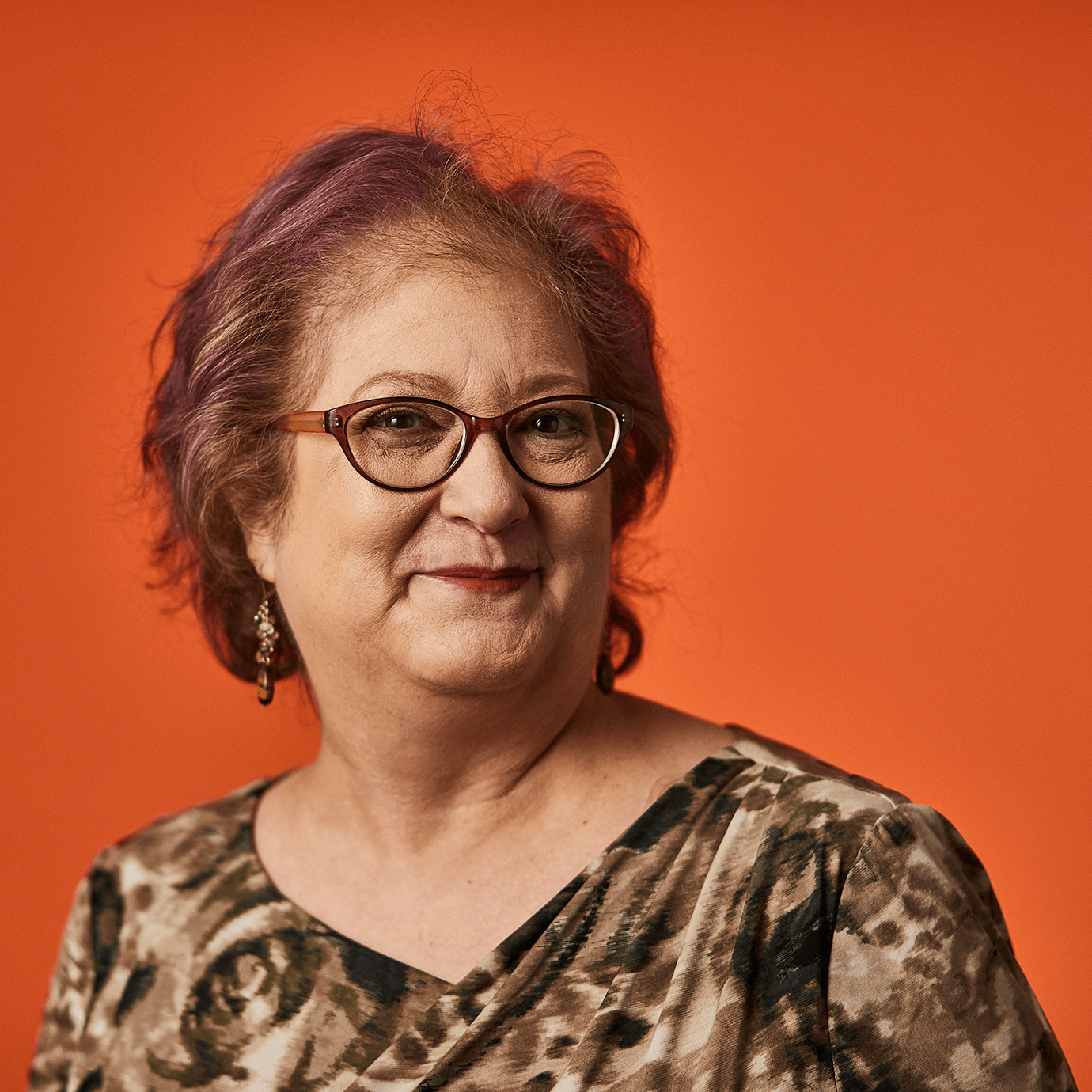 Gail
"The main way the people at Gateway to Hope helped me was to treat me with respect. I always feel I am being treated with dignity. I did not feel like a failure because I had to ask for help. This is how all people with a chronic disease should feel."​
When Gail was first diagnosed with breast cancer in 2017, the biggest concern was for her mother as her family had already lost her dad and brother to cancer. But Gail is a fighter. "I'm going to beat it!" This independent, single mother always took care of her family's needs. When Gail became too fatigued from treatment to work, she was referred to Gateway to Hope, which "helped me to start living a 'normal' life again," Gail recalls. While ongoing treatment has limited her energy level, Gail still pursues the things she loves, like music, volunteer work, and traveling to see family and friends.​