March 5, 2019 7:54 pm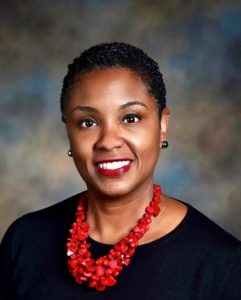 Karen Morrison is Community Engagement Manager with Barnes-Jewish Hospital (BJH). BJH is a member of BJC Healthcare and the largest hospital in the state of Missouri. In this role, Karen is responsible for building relationships with the BJH Community Partners to assist the hospital in improving their commitment to community health.
Karen joined BJH in 2010, and brings over 19 years of Human Resources experience. In addition to her daily responsibilities as community engagement manager, she sits on a number of committees and teams. These include The Barnes Jewish Hospital/St. Louis Children's Hospital Diversity Council, The BJH Regulatory Compliance Committee, and The BJC Proactive Employee Relations (PER's) Jump Team. Karen also is a committee member representing BJH on a number of Human Resources Projects within BJC Healthcare.
In 2012, she received the Barnes-Jewish Hospital Caring Spirit Award. This award is given to employees who demonstrate acts of care, compassion, and service toward patients, visitors, and co-workers that go far beyond expectations. In August of 2018, Karen received the "Woman of the Year" award from The Urban League of Metropolitan St. Louis. This award in part, honors exemplary leadership and outstanding dedication to the values of The Urban League of Metropolitan St. Louis.
Prior to joining BJH, Karen spent over 16 years with Cardinal Health where she held a variety of leadership positions, most recently as the Human Resources Manager for the Southeast Region Headquarters based in Atlanta, GA.
Karen holds a Bachelor's Degree in Marketing from Hampton University.
Organizations & Volunteering:
The Links, Inc. St. Louis Missouri Chapter
Alpha Kappa Alpha Sorority, Inc.
Urban League of Metropolitan St. Louis, General Member
Urban League of Metropolitan St. Louis Guild Member
Urban League of Metropolitan St. Louis, Whitney Young Society Member
United Way of Greater St. Louis Women's Leadership Society Member
United Way of Greater St. Louis, Charmaine Chapman Society, Co-Chair, Barnes Jewish-Hospital
Alzheimer's Association of St. Louis Volunteer
National Association of Health Services Executives (NAHSE), National & St. Louis, Mo Chapter Member
Society of Human Resource Management (SHRM) Member
Pedal the Cause, Team Captain/Rider-"Team Aunt Shirley's Angel's" (2014-2015)
Pedal the Cause, Siteman Cancer Center Volunteer (2016)
InSight St. Louis, St. Louis HBCU Alumni Breakfast Panel Participant
Independence Center St, Louis, MO, KO Stigma for Mental Illness (2015-present)
Meds & Food for Kids (MFK) Gala, 2019 Co-Chair
Almost Home. Inc., Board member
Mildred Thimes Foundation for Pancreatic Cancer (MTFC), Board member